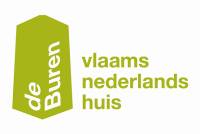 Vrijdag is bij Vlaams-Nederlands cultuurhuis de Buren sinds 1 februari opiniedag. Deze week Dorian van den Brempt over de Fenominale Feminitheek van Louis Paul Boon en Ann De Craemer die zich opwindt over de parate kennis van de student anno 2008. Ondertussen maak ik me maar weer eens druk om België als digitaal derde wereldland:
Vrij verkeer van mensen en goederen, dat was bij de oprichting van de Europese Unie een van de belangrijkste doelstellingen. Inmiddels zou het niet verkeerd zijn om daar de gelijkheid van digitaal dataverkeer aan toe te voegen. De gelijkheid op het gebied van internet is voor de Belgen, nota bene bewoners van het centrum van Europa, ver te zoeken.
Waar ben ik? In Digibetistan? Daar lijkt het wel op. Wie als Nederlander naar België verhuist, wordt digitaal in een klap terug in de tijd geworpen. Trage verbindingen, downloadlimieten en dat alles voor een stevige prijs. Even de laatste aflevering van Pauw & Witteman kijken op de Nederlandse site  uitzendinggemist.nl is er niet meer bij. Na negen seconden Witteman moet mijn snelle computer hard aan het werk voordat ik negen seconden Jeroen Pauw mag aanschouwen. Ook op de populaire videosite YouTube is het regelmatig meer wachten dan kijken.
Hoe is dit mogelijk in een modern West-Europees land? België loopt op dit gebied ver achter bij zijn buren. In België is 67% van de huishoudens aangesloten op het internet tegen 83% in Nederland. Ook op het wereldwijde web zijn de Belgen veel minder aanwezig. Een simpele Nederlandstalige zoekopdracht in Google levert een huiveringwekkend verschil op: het overgrote deel van de hits is meestal afkomstig uit Nederland.
De reden van deze achterstand is niet een digitale desinteresse van de Belg. Het is een gesloten markt waar twee spelers de dienst uitmaken. Staatsbedrijf Belgacom heeft alle telefoonlijnen in handen en op de Vlaamse markt is het hele kabelnetwerk van Telenet. Alle andere spelers op de markt kunnen niet anders dan gebruik maken van dit netwerk. Telenet en Belgacom bepalen dus direct of indirect wat de klant krijgt. Wie in België surft op internet mag maar een bepaalde hoeveelheid gegevens versturen en ontvangen, het zogenaamde down- en uploaden.
Het is alsof je wel een radio hebt maar je mag er maar een paar uur per dag naar luisteren. Wil je langer? Dan moet je extra betalen. Telenet beweert steeds dat de gemiddelde Belg niet meer verbruikt dan het downloadlimiet dat zij nu bieden. Logisch als het je handen vol geld kost, minstens twee keer zoveel als in Frankrijk of Nederland. En waarom bepaalt een bedrijf hoeveel informatie ik tot mij kan nemen? In Europa komen we deze situatie enkel nog tegen in België, Portugal en Engeland. Dat laatste land heeft een monopolie, en in Portugal is toegang tot het wereldwijde web veel goedkoper.
In het westen is internet de afgelopen jaren uitgegroeid tot informatievoorziening nummer 1. De gesloten Belgische markt dreigt een heel volk op een informatieachterstand te zetten. De Belgische staat en mededingingsautoriteit BIPT zijn al jaren met deze zaak bezig, maar ze komen er niet uit.
Ondertussen zoeken Telenet en Belgacom koortsachtig naar argumenten om de situatie vooral niet te veranderen. De markt zou te klein zijn. Onzin! Zie landen als Luxemburg, Oostenrijk en Zweden. De meertaligheid zou kostbaar zijn. In het duurdere, drietalige land Zwitserland is internet even duur maar dan zonder downloadlimieten. Ook zouden investeringen in het netwerk prijzig zijn. Maar met dat probleem hebben alle Europese landen te maken.
Als alle partijen in België vandaag het internet sneller en zonder beperkingen zouden willen maken dan kan dat. Het netwerk kan het aan, dat bleek op 30 december 2007. Internet belangenorganisatie Tik riep Belgen op die dag zoveel mogelijk te downloaden om het systeem plat te krijgen. Talloze mensen haalden snel hun downloadlimiet maar Telenet had geen last van het grote dataverkeer. Inmiddels geeft ook Belgacom toe dat onbeperkt surfen mogelijk is. Dat bedrijf wijst echter naar de kleine aanbieders omdat Belgacom als marktleider het voortouw niet mag nemen. De kleintjes op hun beurt roepen dat de grote jongens het onmogelijk maken. Op deze manier komen we niet verder en is de gewone man de dupe.
Sire, overheid, mededingingsautoriteit en providers: geef Belgen evenveel vrijheid als de rest van Europa. Gooi die markt open en laat uw landgenoten digitaal genieten zoveel ze willen. Ze hebben er recht op, ze kunnen het aan en bovenal: ze verdienen het na jaren van achterstand!