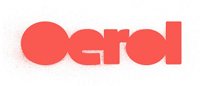 Van klotsende golven tot loeiende koeien en juichend festivalpubliek: theaterfestival Oerol op het waddeneiland Terschelling staat deze feestelijke dertigste editie in het teken van het hele scala (eiland)geluiden. Elke dag zijn eigen eilandgeluid.
Genieten van stilte en rust op het idlyllische eiland Terschelling? Ho maar! Niets daarvan! Nauwelijks heb ik een fiets weten te bemachtigen of ik maak hernieuwd kennis met mijn beste vijand van het eiland: de wind.
Ik ben niet alleen, om mij heen krijsen en gillen vogels onheil, schijnbaar in de waan dat hun hysterische roep de luwte kan brengen. De wind heeft zich pal tegen mij gekeerd alsof ik hier niet welkom ben. Hard duwt hij me terug en beukt ondertussen dreigend op mijn trommelvliezen. Onder mijn banden spatten schelpen snerpend in nog kleinere delen uiteen. "Trap harder", hijg ik in mijn hoofd. "Harder, harder: Je kunt hem aan." Ik maak me klein, buig me over mijn stuur en zet mijn benen aan tot een grootse prestatie.
Dan ineens gaat de wind liggen en breekt de zon door. Het is net alsof het stil is. Mijn oren horen weer details: hoe vogels van krijsen naar zingen gaan, hoe een boot in de verte vaarwel toetert. Ik richt mij op, alsof ik ontwaak uit een nare droom. Mijn gedachten sturen mijn spieren niet meer aan maar nemen de vrije loop. Alles lijkt anders geworden, of nee, toch: het enige dat weer en wind trotseert is het geluid van mijn band die onverstoorbaar als een dwars puberkind schelpjes verbrijzelt.